This article describes the creation of a new shift schedule in PlantStar Panorama
Open up the Panorama Monitor program from your windows machine.
Click on Schedule in the menu bar and then select Shift Schedule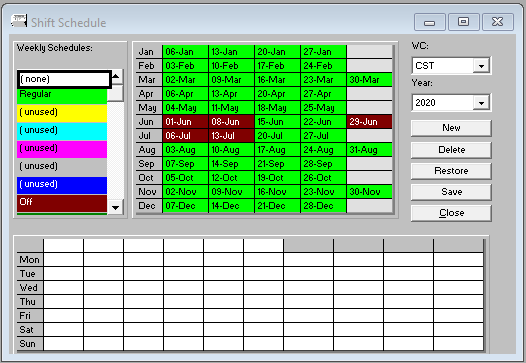 Click the New button. This will create a new shift schedule for the next year, copying the currently selected shift schedule.
Make any changes to the shift schedule that are desired for the newly created shift schedule and then click the Save button. Make sure that you create a shift schedule for every work center that you have. Change the selected work center by clicking the dropdown under the WC label and repeat for each work center.